According to the results of a mini-study conducted by Ampulum companies, users find mobile games thanks to the recommendations of their friends and using search queries in the app store. At least that's what they claim.
A little less than two hundred people took part in the study, 127 of whom turned out to be active players. The sample, of course, is very modest, so the results should be treated with a fair amount of skepticism, but, nevertheless, you can take them into account and draw the right conclusions.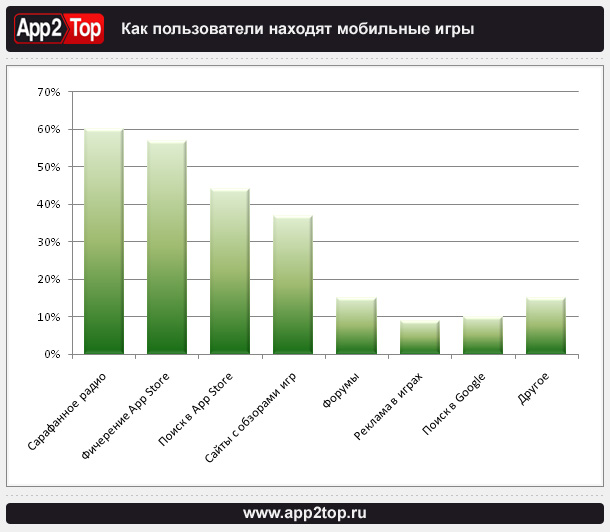 Those who answered "Other" most often mentioned Facebook and Twitter. Please note that social networks and word of mouth are intentionally divorced here, i.e. by the second one we mean exactly the oral recommendations of acquaintances.
So, according to the assurances of the respondents, they rarely download a new game after seeing its advertisement in another application or game: 70% of your favorite games were found in another way.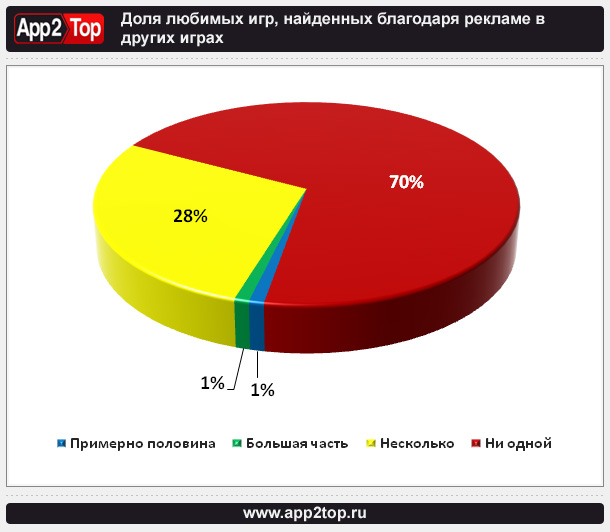 However, as can be seen from the graph, the responses of men and women differ, sometimes significantly: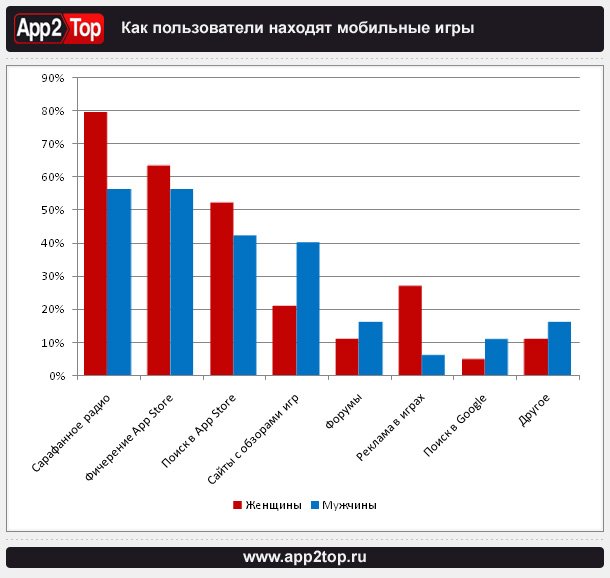 For specialists in the promotion of mobile games, the answers to the following question are of particular interest.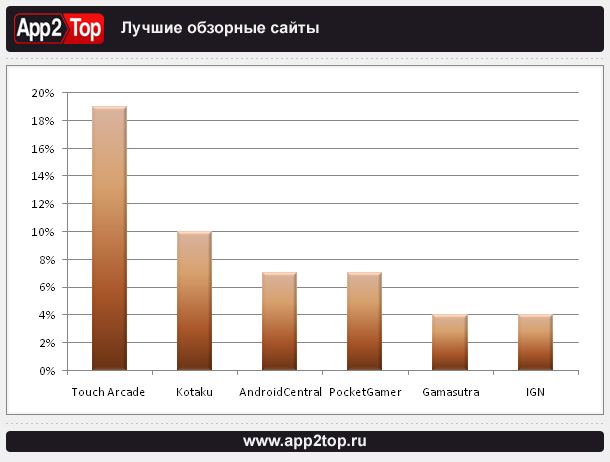 It is important to note that the players remembered the names of the sites themselves (there was no list to choose from in the question), and Touch Arcade turned out to be the most popular – 20% of respondents indicated it. By the way, publishing a review on it is not an easy task, very often the editors ignore letters with such requests.
The breakdown by platform is interesting: Android device users are more likely to find what they are looking for, thanks to a search in the app store, and rely less on games advertised by the store itself.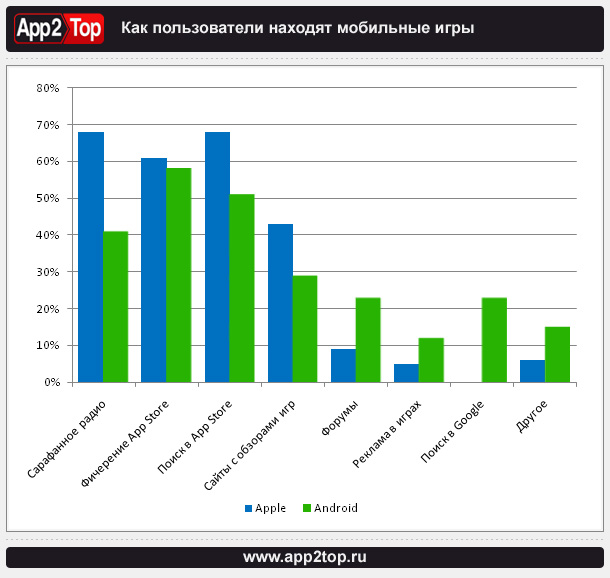 It can be assumed that the search algorithm in Google Play works better than in iTunes, producing more relevant results.
From the point of view of age groups, no serious differences were revealed: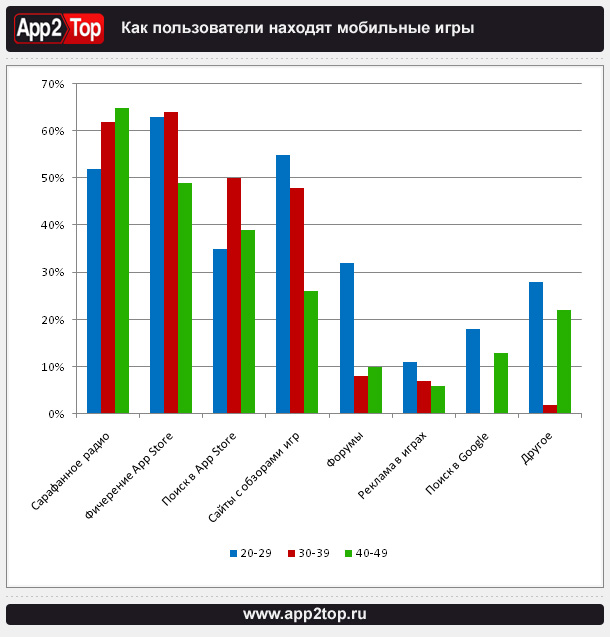 Despite the small number of respondents, in our opinion, the study only confirms long-known facts: it is possible to increase the visibility of a mobile game even without a multimillion-dollar budget. No one says it's easy, but nevertheless, if many users are really looking for apps in stores themselves, perhaps instead of spending money on advertising, it's better to hire a specialist who can competently prescribe keywords, choose a name, make an attractive icon, etc.