It rotates unreleased games according to the number of users who added them to the "vishlist".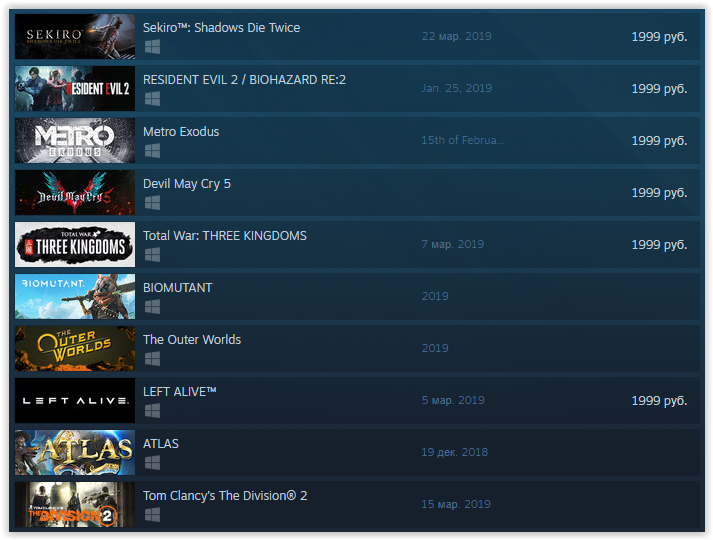 This is what the top looks like
In fact, this is a new filter that clearly demonstrates the degree of interest of the gaming audience in a particular product at the time of viewing.
For example, now the most anticipated game is the third-person action game Sekiro: Shadows Die Twice from FromSoftware, which previously developed Dark Souls.
Whether it is worth using this top as a full—fledged tool that can tell the team in which direction to move, just choosing a project for development, is an open question. However, it will definitely be useful to those specialists who choose the time for the release of their title.
GDC Executive Vice President Simon Carless was one of the first to pay attention to the new filter. He also noted that, most likely, the rotation takes place according to the new wish lists, and not all of them.
Didn't realize there was a Steam top charts for wishlists (I think 'net new' wishlists, not total?) & it's super interesting: https://t.co/5LUgx1Zvt4 (via @braceyourselfok!) pic.twitter.com/XIldJsjSCU
— Simon Carless (@simoncarless) December 16, 2018