No sooner had the Epic Games Store launched than several publishers and developers turned away from Valve. They postpone their releases on Steam or leave the site altogether.
Epic Games Store was launched on December 7. The first high-profile exclusives for him were the Hades bagel, shown at The Game Awards, and the PC version of Journey (although its release date is unknown). Also, some projects that were supposed to be released on Steam earlier will become exclusives in the store.
Coffee Stain Studios
Satisfactory
Coffee Stain Studios has removed the Satisfaction game page from Steam.
And announced that this construction simulator will be exclusive to the Epic Games Store. Community manager Jace Varley said that the decision was made by the publisher THQ Nordic, and even before the purchase of Coffee Stain last month.
According to Varley, the company did not know anything about the new shares of Steam in the distribution of sales revenue and was not guided by this*.
* Recall that Valve has changed the distribution of revenue shares in the store. Steam now receives 25% of revenue from games that have earned more than $10 million, and 20% from those that have earned more than $50 million. Steam still takes 30% from all other titles.
Double Damage Games
Rebel Galaxy Outlaw
This studio has announced that its space action Rebel Galaxy Outlaw will be exclusive to the Epic Games Store for a full year after release.
Although Steam already has the first game of the same series — Rebel Galaxy. Double Damage Game does not hide that the reason for the transition was more favorable conditions for the distribution of shares offered by Epic Games. After all, her store takes only 12% of revenue from games.
Before Valve and the distribution of 70% to 30%, it was very difficult for indie studios (if you look at royalties or difficulties in selling games without a publisher). We should thank Valve for making every effort to achieve such a distribution of shares, and for creating a whole new era for us. We believe that many games would not exist without Valve. Epic is doing everything so that we can count on more (88% by 12%), and thanks to this, another large layer of developers will be able to survive.
Nevertheless, Double Damage Games has promised that Rebel Galaxy Outlaw will appear on another digital distribution platform after a year in the Epic Games Store.
Team17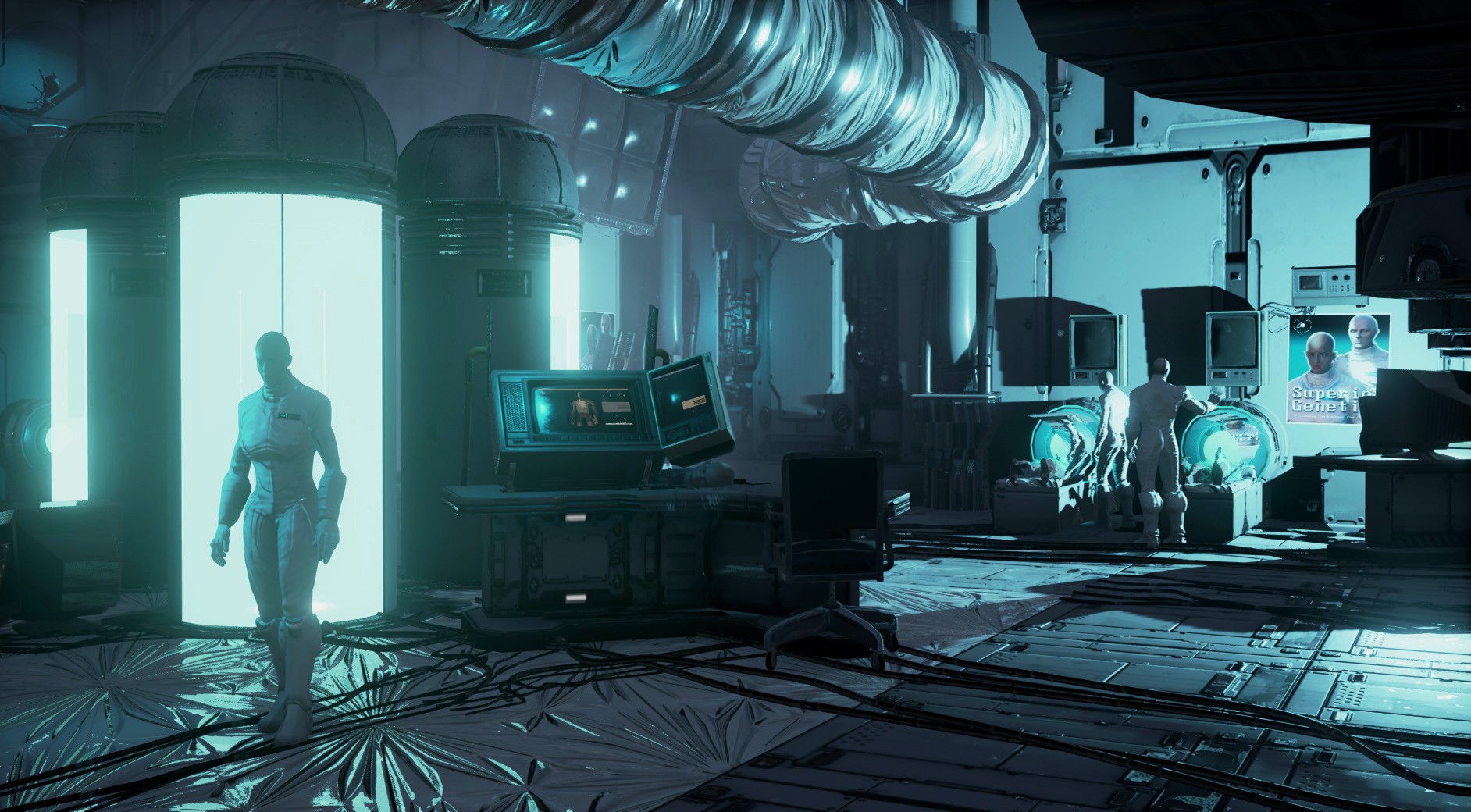 Genesis Alpha One
The studio will not launch the Genesis Alpha One action game on Steam on January 29, although it planned to.
She announced at The Game Awards that the PC version of the game will appear only in the Epic Games Store.
We have maintained a good relationship with Epic since 1991, and we welcome the launch of their new platform. Therefore, we are very pleased that the PC version of Genesis Alpha One will be released exclusively in the Epic Games Store, a store that offers significant opportunities to both developers and gamers.
CEO of Team17
Also on the topic: