Company Mail.ru The Group has published a study according to which the total volume of the Russian gaming market in 2012 amounted to $ 1.35 billion. Of these, $99 million fell on the mobile segment.
As in 2011, in 2012, the mobile games market developed faster than other segments. Its growth was a significant 79%. Comparable rates were found only in the social and MMO markets – growth of 50% and 30%, respectively. 
In terms of sales, only two markets have sunk: PC retail and the casual segment. Users of the first are eaten away by MMO and consoles, the second by social and mobile platforms. It is possible that in a couple of years the casual segment as such will completely disappear. 
If we talk about the mobile market, then a noticeable decrease in the explosive dynamics observed in 2011 is alarming. In terms of volumes, he has not yet grown up to the social level, but in terms of pace, he "ran away" not far from it. Will he be able to catch up with him, given that social entertainment today is reaching a completely different level, the MMO level? 
The most popular mobile gaming platform in Russia is Android. 67% of our compatriots play on smartphones with this OS. iOS is significantly behind – 23% of users are behind it. It is curious that in Russia there are as many as 18% of users who have fun using smartphones on Windows Phone. However, whether developers earn anything from it is a big question.
In terms of the number of tablet gamers, Android has also overtaken iOS. Moreover, it is also very significant – by as much as 20%. Recall that this does not prevent Russia from being the only strange country where iPad apps earn more than iPhone apps. The share of Windows 8 tablets is very noticeable – 18%.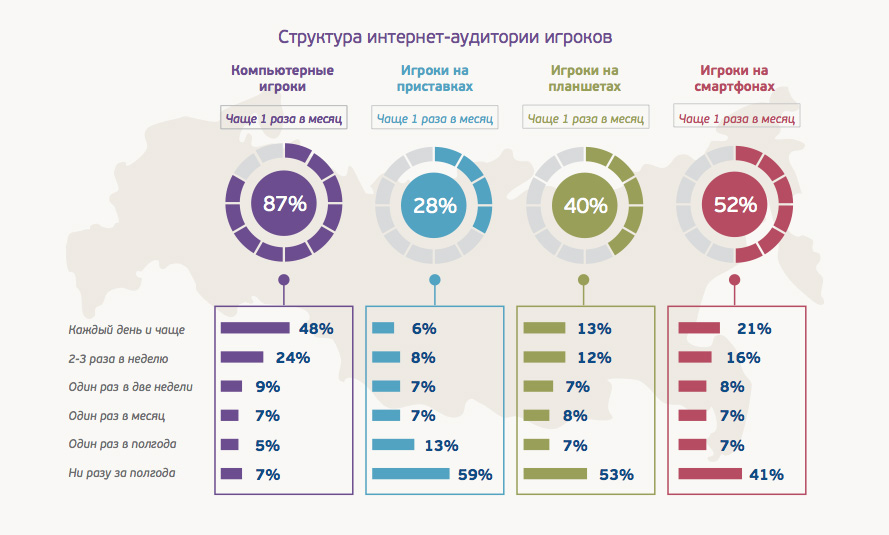 Research Mail.ru The Group also demonstrated that only 21% of smartphone gamers play mobile games every day. For comparison, 48% of PC players (which most likely includes both MMO and social users) play every day.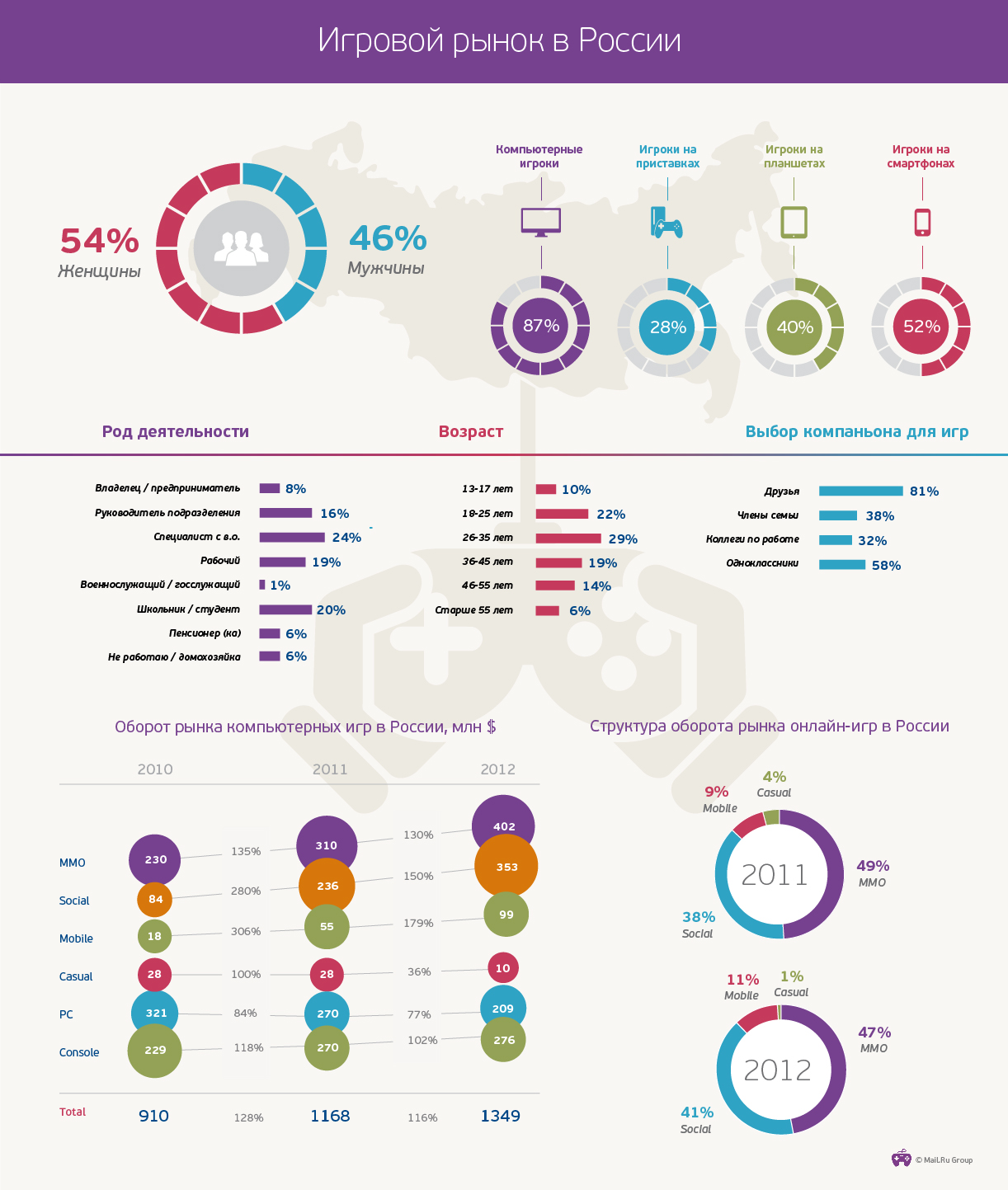 Sources: Mail.ru Group and Forbes.ru