In Russia, from August 29 to October 2, Happy Meal baby kits in McDonald's fast food chains are sold under the Cut the Rope brand. 
In a bag with a sandwich, potatoes and juice, you can find one of eight toys with a figure of Am Nyama, the main character of the Russian game. 
We contacted the creative director of ZeptoLab, Semyon Voinov, and asked him to talk about cooperation with McDonald's.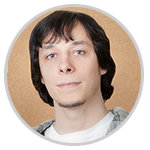 Semyon VoinovHi!
Tell me, please, who was the initiator of the appearance of Am Nyam in "McDuck"?Hi!
Cooperation with McDonald's became possible thanks to the efforts of our merchandising team. 
Will Am Yum appear in Happy Miles in other countries?The campaign is global and takes place in 37 countries: Austria, Azerbaijan, Estonia, Latvia, Lithuania, Belarus, Belgium, Bosnia-Herzegovina, Bulgaria, Croatia, Cyprus, Czech Republic, Denmark, Finland, Georgia, Greece, Hungary, Israel, Italy, Malta, Moldova, Morocco, Netherlands, Norway, Poland, Portugal, Romania, Russia, Serbia, Slovakia, Slovenia, Spain, Sweden, Switzerland, Ukraine and Turkey.
The campaign started in mid-summer, but for most countries it will take place in the fall. 
Will there be a percentage of sales of ZeptoLab McDuck toys?Unfortunately, I cannot disclose the details of the contract.
But I will add that the resulting Happy Meal is special, not only because McDonald's is using the brand that grew out of the mobile game for the first time, but also because it has a fruit theme. The campaign is in support of the knowledge that there are apple slices and carrot sticks in the assortment of the Happy Meal menu. McDonald's wants children to eat in a balanced way, always eating vegetables and fruits, and we are glad that our character is involved in such a useful story.
Especially for the kids-friendly McDonald's Happy Studio application, a small game Cut the Rope: Hungry for Fruit has been developed with a gameplay that differs from the usual for Cut the Rope.
Cut the Rope: Hungry for FruitThanks for the interview!
ZeptoLab is a Russian game studio.
The company released its main project, the Cut the Rope puzzle, in 2010. Since then, the total downloads of games under this franchise have exceeded the 500 million mark.