China's NetEase earned the most in the mobile games market in October. In terms of revenue, it was ahead of Supercell, Tencent (腾讯) and MZ.
You can find out about this from the recently updated App Annie index. According to the results of each month, the analytical company collects data on the most downloaded and profitable mobile applications by platforms and regions.
Top ten companies by game downloads in October
Ketchapp Studio's return to the Top 10 companies for game downloads is associated with the release of Pineapple Pen at the end of September. The game was released at the peak of the popularity of the eponymous meme about an apple, pineapple and a pen.
Top ten companies by revenue from games in October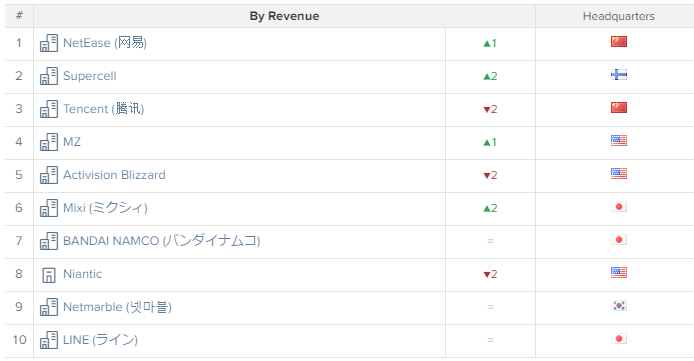 NetEase managed to top the list thanks to the success of the iOS version of Onmyoji on Western markets. The game is not translated into English, but this does not prevent it from being in the top of countries such as Canada, Australia, the United Kingdom and the United States. In the native Chinese market, the game has been in the cash Top 5 of the App Store since September of this year.
Top ten games by downloads in October
PewDiePie's Tuber Simulator demonstrates the capabilities of top streamers. The clicker under the PewDiePie brand was in the Top 3 most downloaded games by the end of October.
Top ten games by revenue in October
Onmyoji, which we wrote about a little above, became the highest-grossing game on iOS by the end of October. The commercial success of the game in English-speaking territories without localization may be associated with the cheating of indicators.