How much the team has grown and how the company's strategy has changed, said its founder Oleg Rogovenko.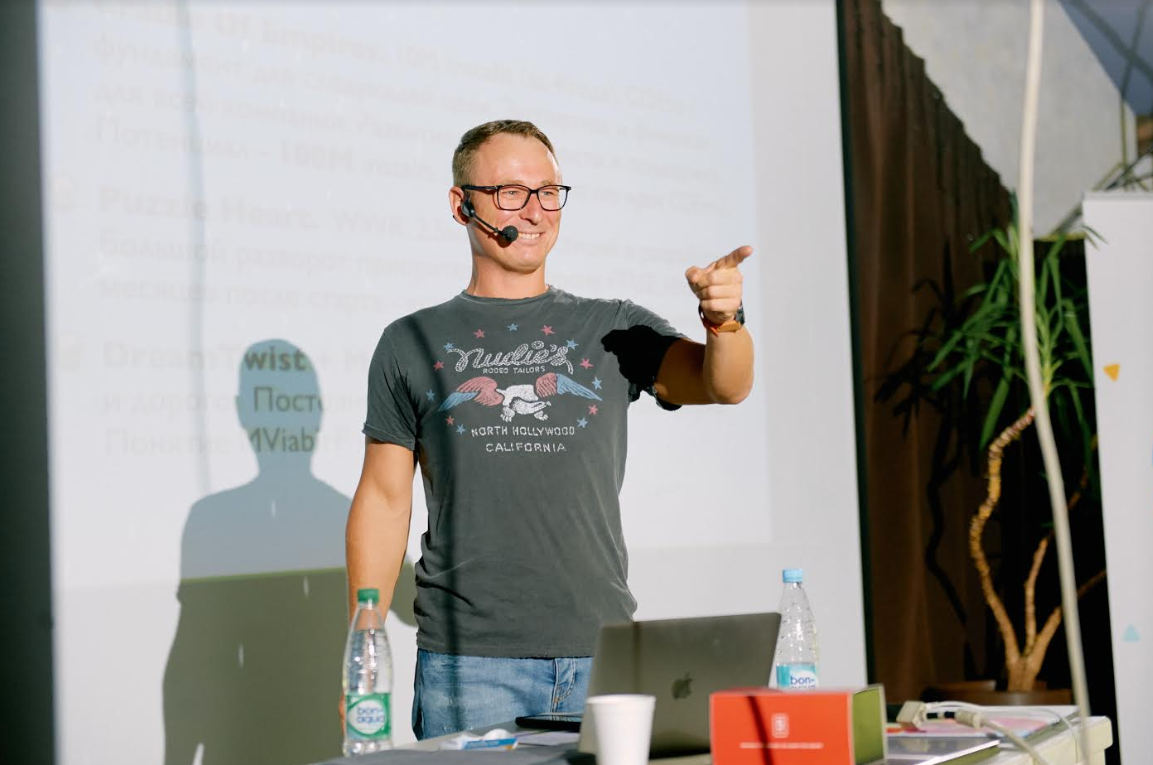 Oleg RogovenkoHow was 2018 for you personally?

I bought a synthesizer, learned musical notation and now I am delighting my neighbors on the street with first-class noise.
I planted oranges, lemons, pomegranates and some other incomprehensible things in the yard. There is already the first harvest.
I put solar panels on the roof, now my house is completely "green", and for some reason it makes me very happy.
I read less, thought more and did more.
I also joined the IT community in Cyprus, met smart and interesting people, learned a lot of new things, slightly expanded my consciousness.
If last year I was a little confused, I didn't fully understand what was happening with a growing company and where to move it, this year is the exact opposite: all the work was purposeful and interesting.
Plus, I have completed a management team and no longer sit in several important roles in the company at once. At the end of the year, the long-awaited moment has come when, as in the good old days, I can devote almost all my time to the product and product strategy, and not to the organization. This is a great creative happiness.
A very good year. Almost as always — unlike the others.
How was the year for your company?
We have greatly revised our product strategy and requirements for our products. Very carefully evaluated our real abilities. As a result, we seriously refocused: we froze doubtful projects, raised quality standards in all aspects, and in this new way we move on to next year.
We also grew to 160 people, decided to stop there and start a smooth transition from extensive to intensive development.
We have attracted a lot of talented guys to the company and have grown significantly in a number of examinations. It's nice to see how much better we've become at doing many things.
Puzzle Heart was also frozen, because during the development process it rolled down to a clone of Gardenscapes, and we got the feeling that we, as a company, have outgrown this project and can do better.
We found many growth drivers for Cradle Of Empires and significantly strengthened the product team.
2018 was a year of great internal changes. The company is becoming different. More professional, friendly, organized and focused. There are many reasons for optimism. Now it's interesting to see what happens in 2019.
The Awem TeamWhich event of 2018 do you consider the most important for the industry?
I didn't notice much important ones. From what first comes to mind:

Fortnite managed on Android without Google Play — a cool precedent;
launching your own Discord and Epic Games stores;
large companies have started creating personal events to communicate with the audience (WG Fest, ClashCon, etc.);
the fight against loot boxes, which it is unclear what else will lead to;
GDPR.
What trends of the outgoing year would you note?
the gaming market continues to grow and consolidate;
the mobile games market is growing even faster (+25% compared to last year, 51% of all industry revenue came from mobile games);
the age of players is growing — only 22% of players are under 20 years old (as a company whose games are played by 35+ people, this is to our advantage);
the casual segment continues to grow (for us, the space for activity is only expanding);
the requirements for the quality and uniqueness of games continue to grow, the market is compacting, a good enough product is not enough for success;
the colossal growth of esports and battle royales this year is also hard to miss.
What are the third-party projects of this year that you liked the most?
Fortnite hinted that for some popular things, I'm probably already old and I'm not getting sucked in.
The success of Toon Blast showed that the female audience clearly lacks normal social features in games and that cool meta is not necessary at all.