The mobile game about Pikachu is still the highest-grossing in the USA, but in Europe Clash Royale earns more on the App Store.
Newzoo has published the tops of the highest-grossing and most downloaded games of October on the iOS platform in the USA, Europe and China.
In the United States, the leadership on iOS in terms of revenue is behind well-known titles. In the top three: Pokémon GO, Mobile Strike and Clash Royale. A year ago, none of these titles were released.
Of the newcomers in the top ten, Toy Blast from Peak Games is also worth noting. The game is on the 9th place in terms of earnings in the USA.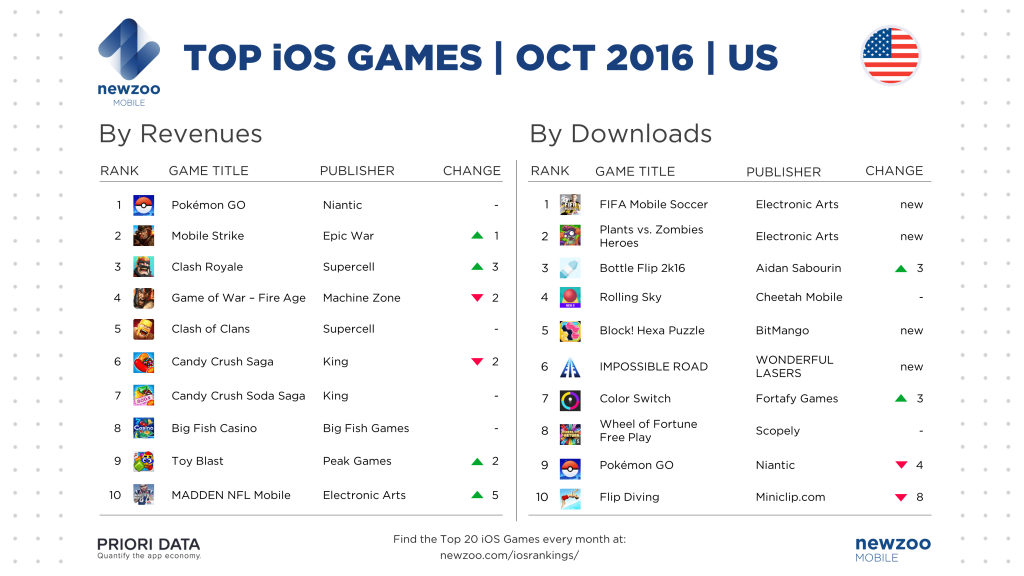 In Europe, the top three are more "canonical": second and third place for such old-timers as Clash Royale and Game of War. But the first place belongs to the one who returned (perhaps thanks to the new mode and constant work on balance) to the top of Clash Royale.
In eighth place in terms of revenue in Europe is the Russian game Gardenscapes from Playrix.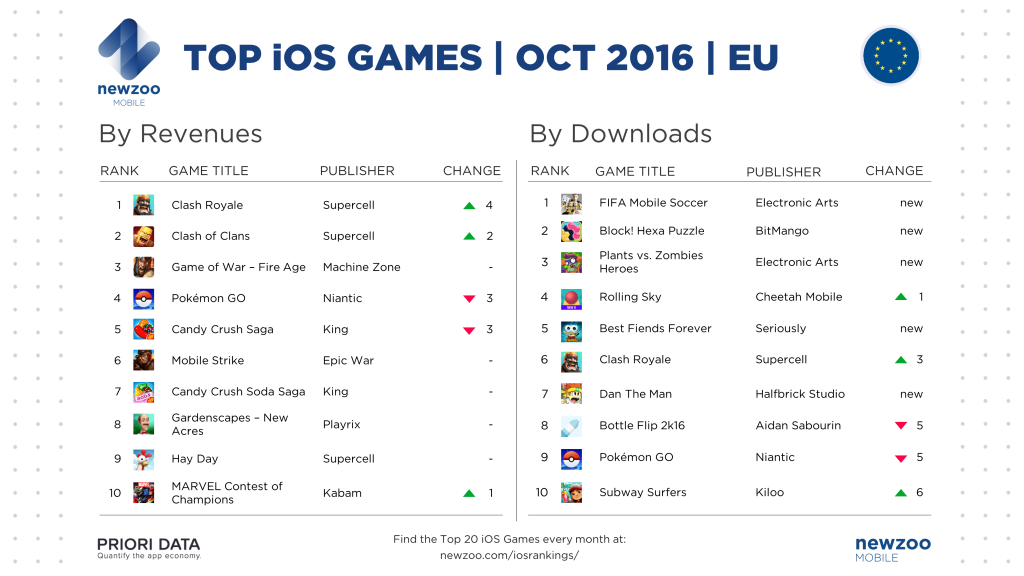 In both regions, new products show themselves perfectly in terms of downloads: FIFA Mobile Soccer, Block! Hexa Puzzle, Plants vs. Zombies. That's just the Best Fiends Forever in the USA could not attract fans, unlike in Europe.
NetEase remains the top company in China. She is followed by four titles from the top ten in terms of income. The main one is the new RPG Onmyoji, which heads the box office top of the Celestial Empire.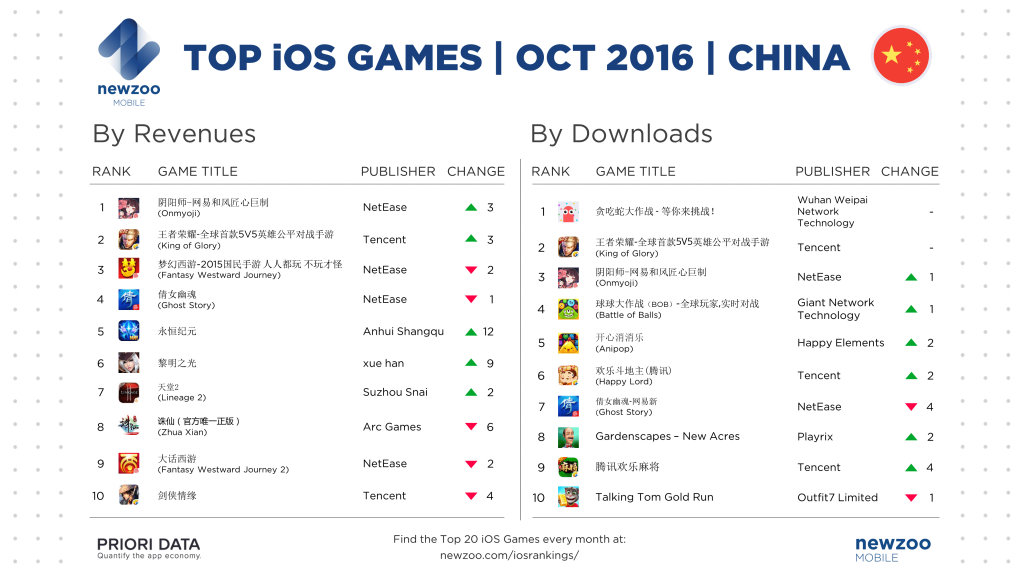 The game from Wuhan Weipai is the leader in downloads in China. Gardenscapes is also presented in the top. The game ranks eighth in downloads. The Playrix project is the only one presented in both European and Chinese tops.
Source: Newzoo