The average income per paying user in Russia is slightly less than in the US and the UK, Superdata analysts said.
In July, ARPPU in the States and England was at $25. This is twice as much as in Brazil, the largest market in Latin America. A little less than ARPPU in Russia, the largest Eurasian mobile market. The second largest regional market, Turkey, can only boast of a stable increase in average income per user, which, by the way, is not enough for Western markets close to the saturation threshold.
The global turnover of the mobile games market by the end of 2016 will reach an impressive figure of $28.2 billion. For comparison, last year mobile games earned "only" $17.7 billion. This year, the figure may be much higher – $21.1 billion.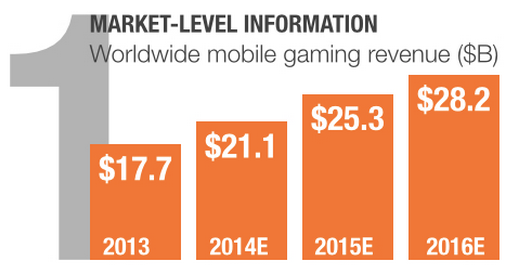 Most of this amount will fall on Asia – $11.3 billion. Revenues from mobile games in North America will amount to $3.8 billion. Europe will earn a little less – $3.4 billion.

Also, advertising their paid report containing detailed statistics on the market, Superdata analysts said that Farm Heroes Saga has a number of monthly active players (MAU) of 82.4 million. The conversion rate of the project is kept at 2.6%, and ARPPU has reached $17.34.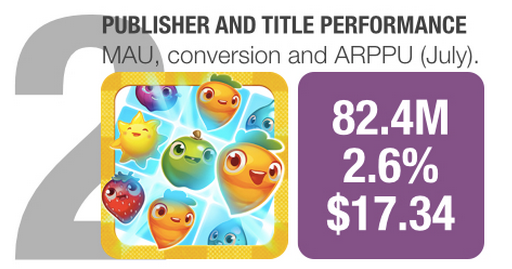 Also of interest: most often players pay, wanting to "improve gameplay" (to extend gameplay) – in 65% of cases on smartphones, in 47% of cases – on tablets. In second place in popularity is the desire to speed up the gameplay.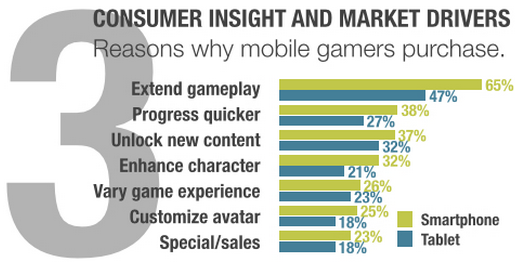 A source: http://www.superdataresearch.com
Superdata is researching the digital distribution of games and the market for free-to-play projects in the USA. It also regularly collects data on user behavior.