Some time ago, VKontakte announced plans to introduce mobile advertising into its applications. A couple of weeks ago, testing began on the Android platform. We talked about this topic with Andrey Novoselsky, who is responsible for "launching new advertising products and optimizing existing ones" on the social network.
Hi! When will all developers get access to the platform?Andrey Novoselsky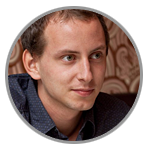 Hi!
The general launch of the cabinets is scheduled for the next two weeks.
Who can already see ads (that is, do all Android users see it or only a sample)?The recommendations are already available in the Android mobile client and will soon appear for m.vk.com .
That is, the promotion of recommendations on iOS starts.
When exactly will the launch take place on iOS? There is no exact date yet.
What kind of coverage in terms of impressions will VK be able to offer to unique users at the moment, which one should be counted on after the platform is fully operational? In the near future, the coverage will be equal to the coverage of the mobile VK audience.
And the last question: testing started two weeks ago. Can you tell us about the first results?It's still early, tests are underway now!
Thanks for the interview! VKontakte calls its mobile advertising platform a "recommendation service in mobile applications."
 Recommendations will be paid according to the CPC model: "pay per click" based on the auction.
VKontakte is one of the largest social networks in Russia. Launched in October 2006 as a network for students. Today it has more than 250 million registered users.