iTunes Connect was updated last week, but, unfortunately, has not yet received all the chips that Apple promised developers at WWDC. What kind of opportunities will developers get very soon?
So, according to AppLift, which has carefully studied Apple's presentation, which can be found here, using iTunes Connect (more precisely, its new Analytics tool), it will be possible to track the following metrics:
App Store Views (how many times your app page has been viewed);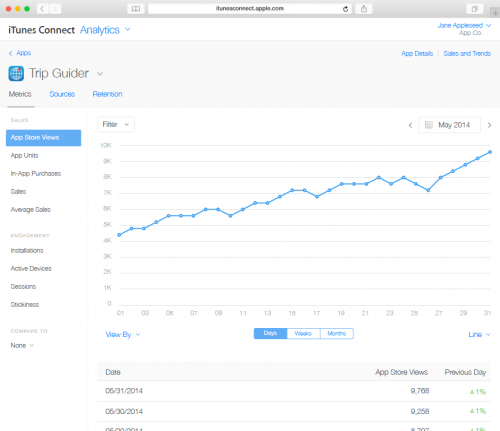 App Units (number of copies sold or downloads downloaded by one account);
Installs (if the user downloaded the program to several of their devices);
Sessions (number of sessions);
Active Devices (number of active devices);
Retention (retention by days);
Stickiness (a single metric that reflects both the acquisition of users and their retention at once);
In-App Purchases (a separate stat for micropayments);
Average sales (average revenue per user or paying user);
traffic source (website or campaign) if you have embedded the necessary data in the link ID;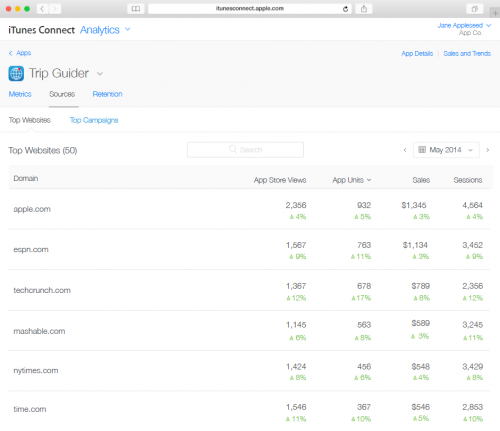 all metrics can be broken down by device type and by region.
A source: http://www.applift.com