The mobile advertising agency Unilead has entered into a partnership agreement with the Moscow metro Wi-Fi provider, MaximaTelecom.  As part of the agreement, Unilead will be able to manage the "mobile applications" and "mobile games" sections on the website Vmet.ro .
The story is as follows. Once in a subway car in the Moscow metro, you can connect for free on a number of routes to Wi-Fi from MaximaTelecom. After connecting, the first page you will get to will be Vmet.ro . There you can find out the news, the weather, buy a book, watch a TV series, and so on. There is also a showcase of mobile applications there. And now Unilead will be responsible for it. She will do it "according to the CPA model".
We asked Vera Marnova, head of the advertising department at the Unilead Network, to answer a couple of questions related to the deal.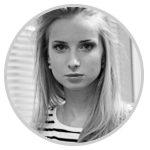 Vera MarnovaHi!
As far as I understand, you are looking for developers who will be interested in such cooperation. Therefore, I will start with this question: what, in fact, will work in such a "metro format" with you give him?Hi!
For a developer, this is a great opportunity to promote their product and try a new advertising format. The number of portal users is constantly growing, as well as the quality of the mobile audience, so only positive results are expected.
Ok. And now, let's imagine that I am a developer, I want to reach out to those 600 thousand passengers who visit the portal every day. What do I need to do for this? He needs to write to me or to the general mail info@unilead.net .
We usually get in touch during the day to discuss all the details of cooperation. 
Then such an additional question. What kind of projects will you consider first? Which is preferable – "casual" or more serious titles?Sasha, the process is more interesting for us, so we prefer those campaigns where we can participate not only at the traffic level, but also in other aspects: PR placement, help in setting up tracking, Facebook campaigns, and so on.
I see! Thanks for the interview!