After laying off 520 employees just at the beginning of this month, Zynga is once again "going back to its old ways." Today it became known about the new purchase of the "dog" company.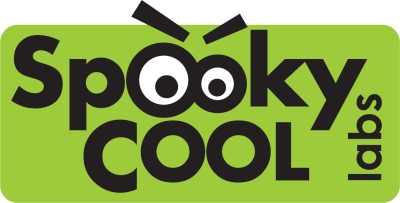 Spooky Cool Labs is the name of the new acquisition of the Mark Pinkus team. At first glance, this transaction seems strange, since the purchased studio has so far managed to register only with The Wizard of Oz social builder. In the six months since its release (from November 2012 to March 2013), the project has managed to attract 1 million Facebook users. However, at the moment its MAU is about 100 thousand.
In general, not the most interesting project for a social giant.
Against this background, Zynga's plans for Spooky Cool Labs seem even more strange. Pinkus and Co., as can be understood from the official press release, expect that the studio, consisting of 55 people, will develop gambling projects.
Why?
Mark is up to something (Forbes photo)
The fact is that the founder of Spooky Cool Labs is John Kaminkow, "one of the 10 most influential people in the history of real slots" (according to Strictly Slots Magazine).
Joe was the vice president of IGT, one of the largest manufacturers of web casinos (in the 80s the company was engaged in the production of appropriate software for real casinos) and is still the leading designer of Aristocrat (engaged in the development of real slot machines).
Zynga is counting on the experience of this veteran of the gambling industry. "Spooky Cool Labs is the very team that will help us bring the atmosphere of a real casino and the excitement of a big win to the player, wherever he is," said Zynga spokesman Barry Cottle.
"In my opinion, this purchase will not affect the market situation in any way," commented Evgeny Kochubeev, director of Kamagames publishing. – The acquisition of a studio in which no one, except one person, had any experience in the development of gambling games, will not be able to pull out the whole direction of the company. Yes, John has been developing software for real casinos and slots, but mobile gambling is far from the same thing."
"It seems to me that by taking this step, Zynga only confirmed that things are not going very well for them, at least in this direction. And they cannot change this situation on their own," Evgeny added.

Source: blog.zynga.com through venturebeat.com