Pajitnov presented his new game, the release date of Plants vs Zombies 2 became known, Zynga closed OMGPOP, PlayHaven learned to monitor data in real time, Supercell and GungHo announced a joint advertising company – about this and much more in our digest.
Monday
Last week began with a discussion of a new game by Alexey Pajitnov, the creator of Tetris. The Marbly puzzle is unlikely to earn its author millions. Moreover, Alexey's big name did not even provide her with a feature on iOS.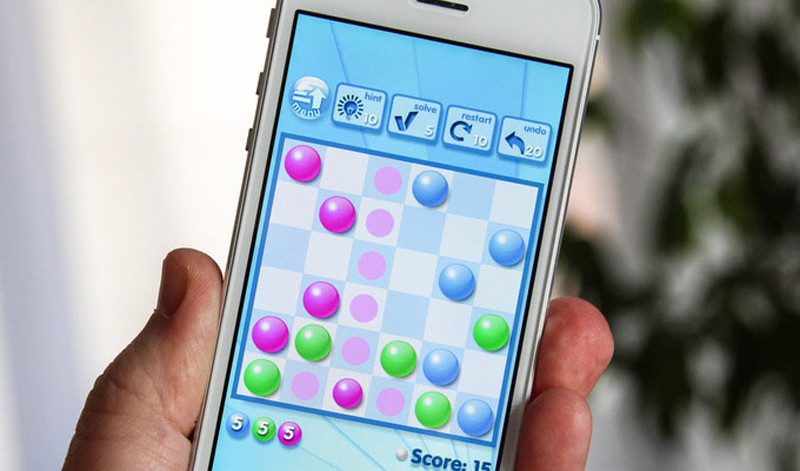 On the third day, Big Fish also unexpectedly presented an infographic telling about earnings in the American gaming industry. It turned out: salaries are good. An experienced programmer in California may well receive $8000 a month.
Back on Monday, we published a big interview with Mail.Ru Group about their new project "Evolution".  
Tuesday
On Tuesday, PopCap was very pleased, having decided on the release date of Plants vs. Zombies 2 for iOS. But, we warn you right away, the game has changed little compared to the original. And, as it seems to us, this is not very good.
The main news of the day was, of course, the closure of OMGPOP. Zynga decided not to give the studio a third chance after the failure of Draw Something 2.
German Trademob shared a gorgeous infographic dedicated to boosters (advertising campaigns to pump up traffic). Thanks to her, it turned out exactly how much money you need to spend if you want to get to the top of the free top (hint, at least $ 40 thousand)
Wednesday
Company developers Reddle (by the way, these guys are also from Germany) presented, and we translated a table of approximate orders by the number of necessary (or so) downloads in various European markets. We warn you right away, the data turned out to be strange, but we could not get around their sides in any way. 
Unity Company in an exclusive interview App2Top.ru she spoke in detail about the specifics of the free license of the mobile version of her engine. There are not so many restrictions. The main thing is to earn less than $ 100 thousand a year.
Thursday
The main news of Thursday, it seems to us, was not appreciated by everyone: PlayHaven has moved analytics to real time. That is, now there are no "company N sends a stat only in a week, company X is slowing down with reports again." You can access PlayHaven, upload your game to the store, sit down with a sandwich in front of the screen and watch how the process is going. And, if something goes wrong, change the balance of the project immediately.
On Thursday, Square Enix really upset hardcore players by announcing that the new part of Deus Ex will be released as a mobile game. How to play shooters on tablets, we are at App2Top.ru we still have no idea, so we are sad together with the fans of the original trilogy and hope that the management will be convenient and intuitive.
On June 6, the mobile Ultima Forever was released in Canada, claiming the laurels of Diablo. Unexpectedly, of course, but the rest of the world is lying low and waiting for the launch in other countries.
Also on Thursday we had a big interview with Mobirate. Anton Belov, the company's executive director, told how their zombie hit was being developed.
Friday
Perhaps the hottest news of the week is the creative union of Supercell and GungHo. Finnish and Japanese developers have joined forces in order to gain a foothold in the markets of interest. What will come of this is still scary to imagine. We are waiting for June 24.
Marmalade also shared with us the report of its Director of Technology Tim Kloss "Porting mobile games using Marmalade Juice". We decided to lay out his most interesting points concerning budgets. It turned out that it would take at least $3,000 to create the game.