Two weeks ago, the domestic KamaGames team, well-known for the Texas Poker project, announced the opening of a publishing division. In this regard, we contacted the developers and found out the details. 
The questions were answered by the director of the publishing direction KamaGames Evgeny Kochubeev.KamaGames is now not only a successful mobile game developer, but also a publisher.
Congratulations, this is a big step for any company. Why did you decide to open a new direction?Thanks for the congratulation.
We officially announced the launch of KamaGames Publishing in mid-June. But work in this direction has been going on for several months. During this time, we have worked through all the stages that arise in the work on projects: from the search and evaluation of projects to the signing of the game. And today we are already working with two studios.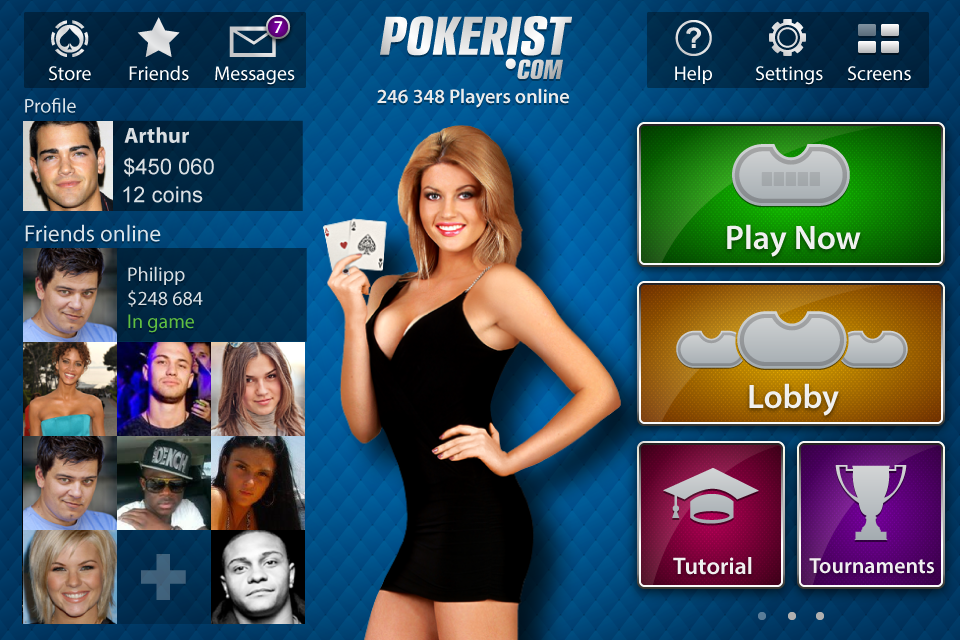 The most famous project of the company is Texas Poker (aka Pokerist)Our company has many prerequisites for starting publishing activities.
This includes experience in creating, launching and promoting games in the App Store and Google Play, and the desire to create good games, and of course, great opportunities in terms of marketing.
Confirmation of these words can be our new game Roulettist, which was released at the end of April this year. In the first week, it was downloaded more than 1 million times on the iPhone alone. A total of 47 million users worldwide play the company's applications. We have more than 1 million DAU on mobile platforms. 
There are a lot of publishers on the mobile market today: the competition is serious. Are you not afraid? I agree, there is competition.
But there are only a few publishers who can offer decent conditions and good prospects to developers. First, the publisher must help the developer bring the game to mind: improve its quality, virality, monetization, gameplay, etc. Secondly, he must make sure that as many people as possible play the game.
Many publishers themselves do not know what to do with games, and are not ready to invest in marketing. Often games are "launched" and just lie in the publisher's portfolio, but they do not bring money. All this is accompanied by bonded conditions for developers.
KamaGames is going to take a different path. We want to become a publisher with a human face. A partner who will prompt, explain and help in difficult times. 
Now the situation on the mobile market is such that one good game earns much more than 100 others. Our task is to make a good game. We focus on quality, not quantity. Therefore, before the end of the year we want to sign several more projects and focus all our attention on them.
Is this just a publishing initiative or will you also produce projects?Practice shows that publishing and producing are closely related.
Often developers do not understand what the market needs and what to focus on in their game. We are ready to share our knowledge so that developers make the game better, faster and avoid unnecessary mistakes.
With the release of the game, the work with the team does not end. Further work is underway to work with statistics, increase conversions and the main indicators of the game. Once again, it will be a joint work, the only way to achieve success.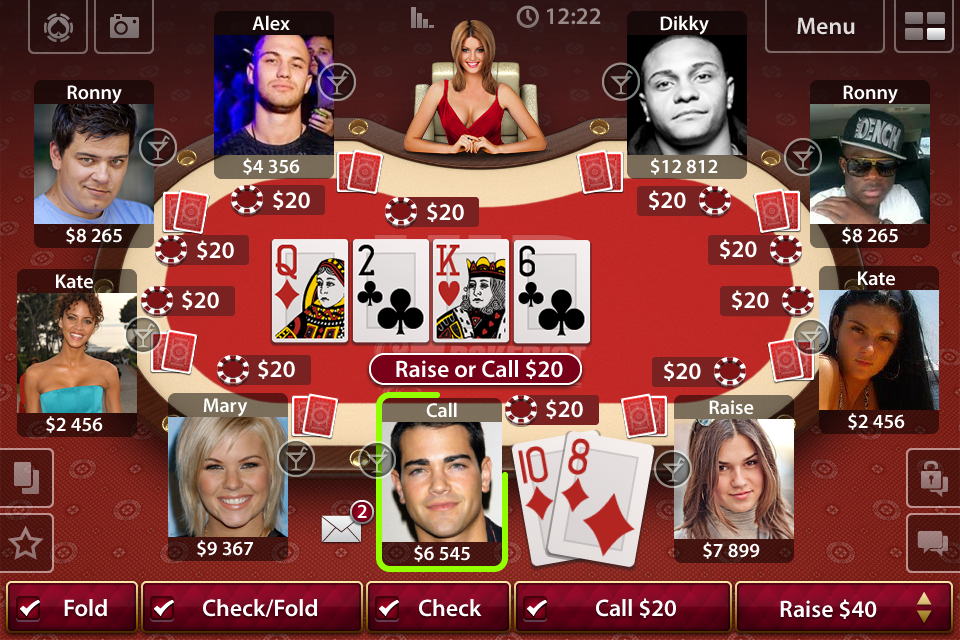 I wonder if there is much in common between publishing and playing poker?Which projects will you give preference to?
We are interested in mobile f2p games.
The only limitation is that they should not be in the genre of Csi Style. We reserve this direction for ourselves.
By the way, why did the company immediately take up gambling?History is silent about the specific point of decision-making.
To tell the truth, initially there were both "Sea Battle" and other products, but it was poker that "shot". We guessed right with the niche, guessed right with the desires of the audience. And, of course, an important factor is that our company employs people who are keen and understand gambling and know the needs of players. All of the above, together with the excellent quality of the product, became the basis of success.
How do you feel about Skillz initiatives? Is it a competitor or a potential partner?An interesting idea to keep an eye on.
According to the first data, after integration with Skillz, user activity and daily income increased in games. In addition, winning directly depends on skills, and this forces players to play again and again. While this project is in its infancy, and it's hard to say what will come of it. Yes, in some countries this model will not work due to the peculiarities of legislation.
Some time ago there were rumors that gambling would "eat up" the mobile gaming market? Is this scenario real today?Now 8-10 games out of the top 50 places in the Top Grossing USA are Casino Style.
And this situation has been going on for a very long time. Is it possible to say that these games "ate" the rest? I think not. People are interested not only in gambling. But the fact that they own a significant part of the market is for sure.
There is also an opinion that it's time to make a separate category for gambling entertainment. Does it make sense?I don't see the point in that.
In some form, this category has already been designated as a genre, it is pointless to complicate the system.
RoulettistYour forecast of the development of the mobile gambling market.
Analysts believe that 2013 will be the most successful year in terms of casino style gaming revenue on mobile platforms.
Last year, it was often said that the popularity of such games would soon decline. But, as we can see, there are more and more of them, and they occupy more and more places in the Top Grossing mobile stores. I think the positive dynamics will continue in the near future.