Another Fallout disappointed many players. How unfavorably Fallout 76 differs from the previous parts of the franchise can be judged by its statistics on Twitch.
According to Githyp, 184 thousand Twitch viewers watched the game on the first day of the beta test. This figure became the peak for Fallout 76, because after that, interest in it began to fall.
On the release day, the game attracted 106 thousand viewers — 42% less than on the first day of beta. For comparison: three years ago, 243 thousand people watched Fallout 4 streams on release.
Moreover, since the release of Fallout 76, the number of its viewers has decreased by another 55%. This usually does not happen with large-scale AAA titles. And especially with the first multiplayer title in the famous series from Bethesda.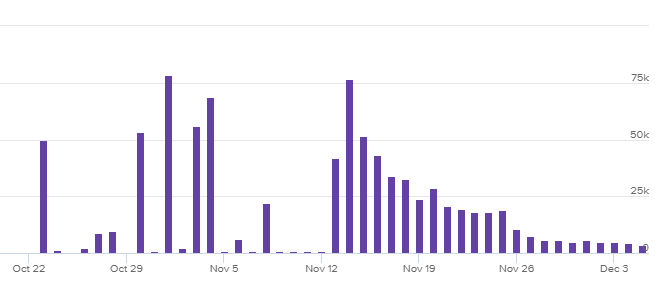 Dynamics of online Fallout 76
The peak online Fallout 76 (184 thousand viewers) is seriously inferior to the peak online of other high-profile releases this year.

Call of Duty: Black Ops IIII — 508 thousand viewers;
Red Dead Redemption 2 — 365 thousand viewers;
God of War — 283 thousand viewers.
Also on the topic: