For the second week in a row, the leadership in the paid top of applications in Russia is held by the game "Bum". Recently, it has also been in the Top 50 cash register applications for iPhone.
"Bum: Life Simulator" is an almost graphic-free project. If desired, his entire gameplay can be reduced to, by performing repetitive actions, monitoring the state of the three critical game parameters of the alter ego (health, happiness and food).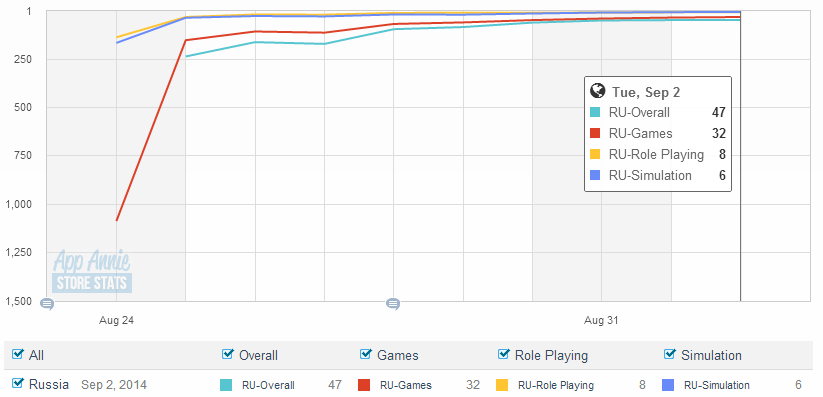 Yesterday, the game was ranked 47th in terms of revenue in the Russian top (App Annie)But, in fact, of course, it's not that simple.
The project has a huge number of other parameters that give the player access to various actions. For example, at the beginning, the user can only collect and hand over bottles. In order to be able to sweep yards (and therefore earn more rubles), he must receive an elementary education. To do this, he, in turn, needs a higher rating. It can be obtained by "lupanuv beer", which requires money.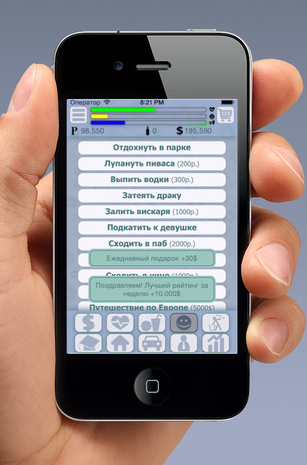 Any action, except for the delivery of glass containers and currency exchange, takes one game day and in any way affects the already mentioned critical game parameters. In the event that one of them does not rise above zero during the entire game week, the player's character dies.   
Considering that the project shows stable indicators not only in the paid, but also in the cash register, we can conclude that the audience liked the game not only with its loud name. 
The project, according to tjournal.ru , developed about six months by two people. The success was a complete surprise for them. They promoted it by sending letters to the editors of "large and not very large sites, there were publications in a couple of communities in VKontakte e". Among those that helped them the most, the developers noted i-ekb.ru and macdigger.ru . 
What do you think about the project and its popularity?