In the third quarter of 2023, venture capital companies invested $ 700.3 million in games, Bloomberg reports, citing PitchBook data. This is the lowest figure since the second quarter of 2020.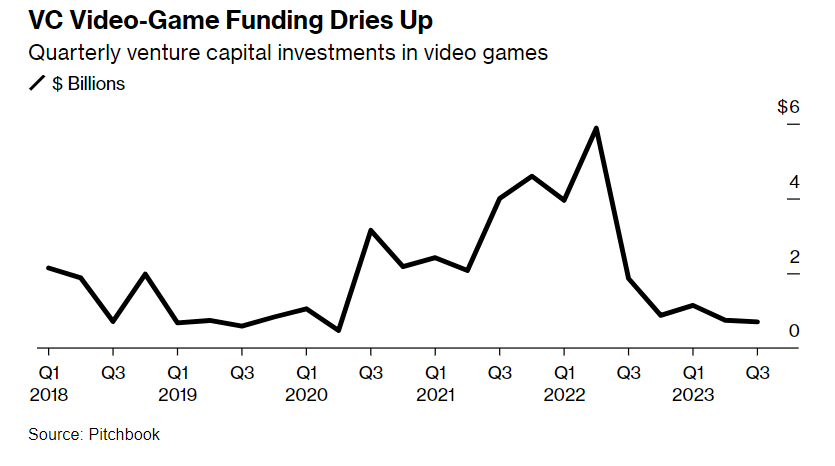 Change in the volume of venture investments in games in the period from the first quarter of 2018 to the third quarter of 2023
According to the report, just after the second quarter of 2020, an investment boom began. If in April-June 2020, the volume of investments in games amounted to $ 470 million, then in July-September of the same year it was already $3.15 billion.
For two years, investors invested at least $2 billion in games every quarter, until in mid-2022 the amount reached a record $5.88 billion. After that, the situation changed dramatically and the volume of investments decreased.
According to Bloomberg, there are three main reasons for the decline: the end of the COVID-19 pandemic, the fading hype around the metaverse and Web 3.0, as well as the growth of layoffs and delays in games.