In January-June 2023, 133.9 thousand legally imported game discs were sold in Russia, the Russian Association of Distributors and Importers of Video Games calculated at the request of RBC. This is four times less than in 2022.
At the same time, the cost of games increased by 75% at once over the year. If in 2022 it was necessary to pay 3,680 rubles for one disc with the game, then in 2023 it was already 6430 rubles. Thanks to this, sales revenue decreased "only" by 57%: from 2 billion to 861 million rubles.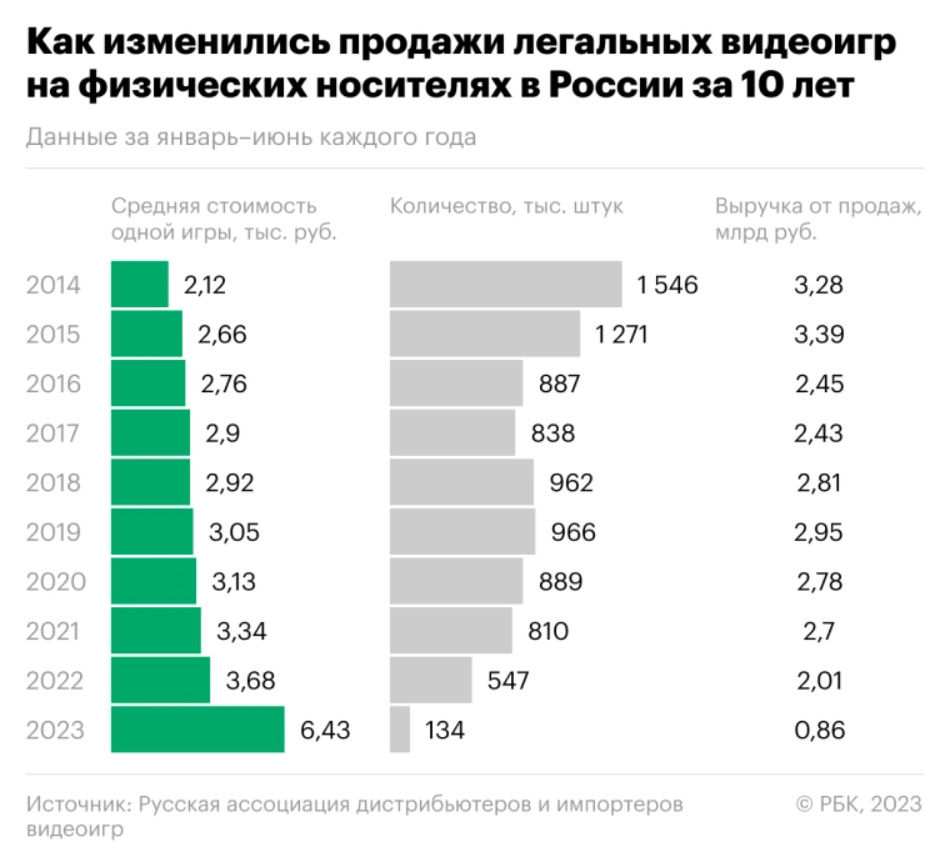 The head of the association, Yasha Haddazhi, pointed out that unit sales of games fell only from official retailers. In his opinion, this is due to the "rapid increase in the number of black sellers on marketplaces" who trade at a lower price.
Representatives of Ozon and Wildberries in a comment to RBC stated that they are actively fighting counterfeiting and trying to prevent it from entering the sites. At the same time, they confirmed that in the first half of the year, the sites' unit sales of games increased significantly: 2.5 times on Ozon and 3.5 times on Wildberries.