Raj Patel, marketing director at the Canadian indie studio Hinterland Games, has calculated how often staff cuts have been announced in gaming companies this year. According to him, this happened almost every week.
According to Patel, for the whole year there were only four weeks without such announcements: one each in January, February, June and August.
Most of the ads were in the week from June 26 to July 2. Then it became known about layoffs in nine companies: Niantic, Daedalic Entertainment, Ludia, Hi-Rez Studios, Elodie Games, A Thinking Ape, LifeForce Games, Harebrained Schemes and TavroxGames.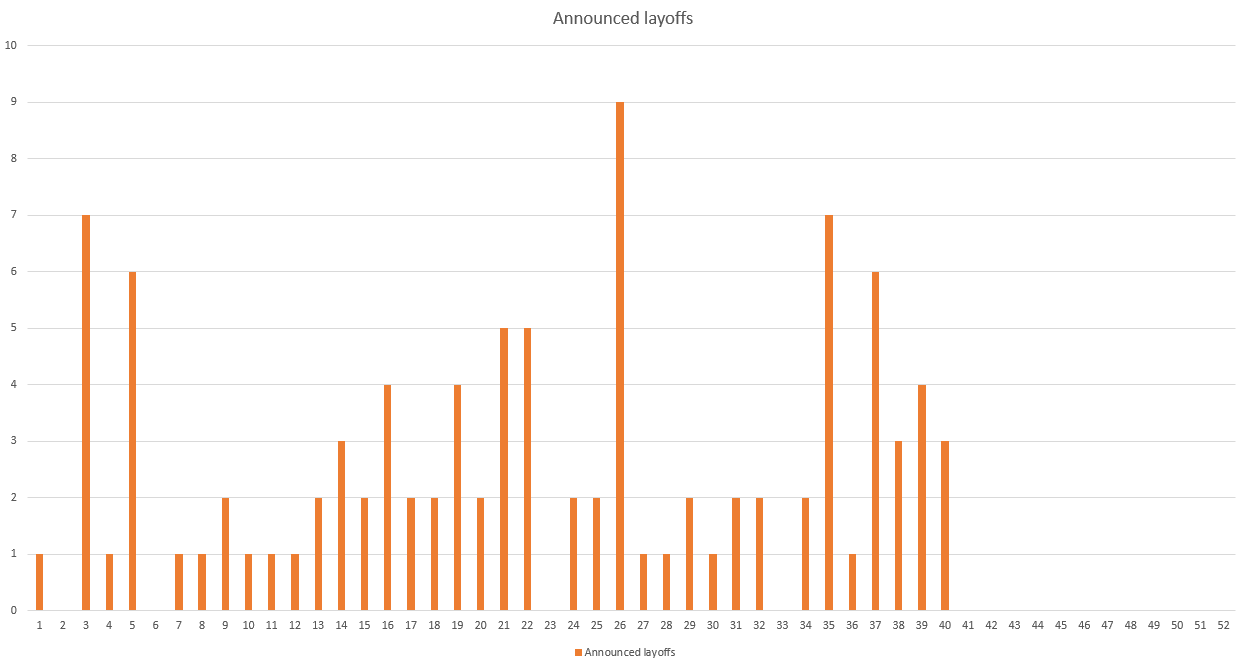 Number of layoff announcements in 2023 by week