Total user spending in Scopely mobile games has exceeded $7.6 billion, according to AppMagic analysts.
MARVEL Strike Force got the most money — $716 million. This is 17% of all expenses. Together with her, the top three highest-grossing games included Star Trek Fleet Command ($604.6 million) and Tiki Solitaire TriPeaks ($501.5 million).
MONOPOLY GO! also showed excellent results. It was after its release in April 2023 that Scopely's revenue began to grow sharply. According to analysts, now this game accounts for 74% of monthly user spending. In total, gamers have left $309.8 million in MONOPOLY GO! to date.
Residents of the USA (74%), Great Britain (5%), Canada (4%) and Germany (4%) spent the most money in Scopely games. As for the platforms, 52% of user spending was on Google Play, and 48% — on the App Store.
Important: although spending in Scopely games amounted to $7.6 billion, the revenue of the company itself is much less. If you deduct the storer commission and taxes, Scopely's earnings will be approximately $4.2 billion.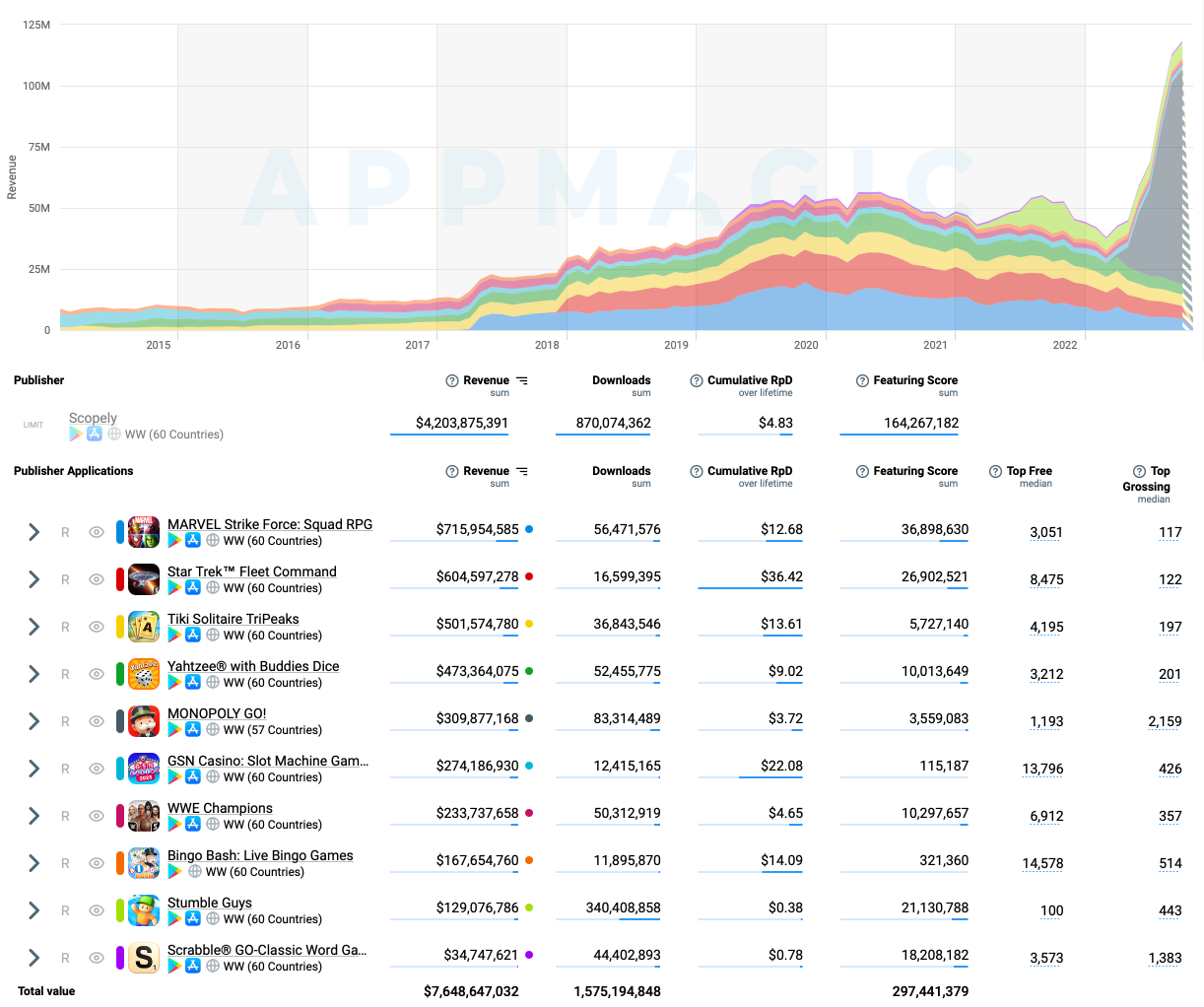 Scopely revenue dynamics