A working day dedicated to game development can be brightened up by playing game development. At least, that's what the author of Crunch Time, a card game for iPad, thinks.
Spaniard David Teruel Ledesma (David Teruel Ledesma) came up with an application that simulates the process of creating a video game. Your goal is to bring your title to mind, ahead of your opponents in the harsh competition. At the same time, you can sabotage your own studio. Here we warmly sympathize with the author: he is sure that, quote, "fully reflected the process of how games are actually developed."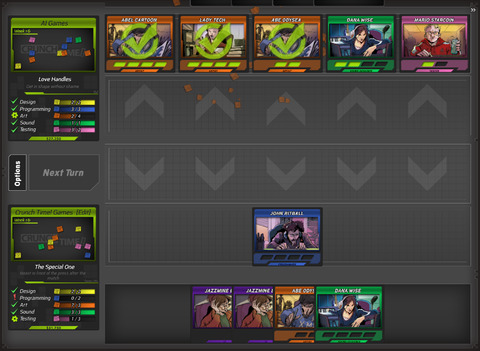 It's different in normal studios, isn't it?
Source: http://www.pockettactics.com
The game can be downloaded from the link: https://itunes.apple.com